Eastbourne Rogaine Details Announced
Near Wellington, Native Bush, 8 hours, 13 Apr 02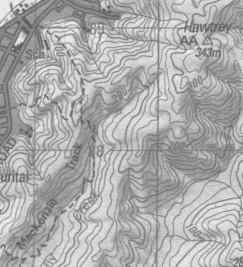 The pioneer of rogaining in NZ, Hutt Valley OC has announced its latest rogaine, an 8-hour event in the hills east of Eastbourne on Wellington Harbour.
Planner Mike Sheridan wants to encourage you off-track into the native bush, so don't expect a runner's course! But do expect some challenging navigation just a stones throw away from the nation's capital, and stunning views over the harbour towards Wellington. The event will start and finish at Eastbourne by the harbour's edge.
Mike has done some research for accommodation options for those from out of town, and is prepared to organise transport to the event from the airport, ferry or train station. Maps will be available at 8am for a 9am start, and food will be provided afterwards on the beach or indoors as the weather dictates.
Download the Event details and Entry form here. It's a 19KB Word document.

Written by Michael Wood and installed on 13 Feb 02.