Orienteering Hutt Valley: Historical Website. Please Visit the New Website at www.ohv.org.nz
Orienteering Hutt Valley PO Box 30-398, Lower Hutt, New Zealand Phone (04) 570 0475

Diary Reminders (More Details)
See new website for these

Website Changes, 8 Jun 20
Well more than websites have changed in the last three months! This is to note that with the end of Covid restrictions we envisage the new OHV website will be in full swing. Some collections of data may still be on the old platform but you'll get there via the new. if not so.

Website Changes, 11 Mar 20
Transition to the new OHV website is trucking along nicely under the command of Greg Maddigan. This is to note the change if your links or searches end up on this page for any reason - follow this link to get you to the new and improved site.

Website Changes, 10 Feb 20
The OHV website is about to get a new look. After years being hosted on Michael Wood's MAPsport website, it will move to a fresh and more maintainable platform. The new website contains some material now and shortly the name will be switched over. Old material will be progressively moved, updated, or used as compost in the garden:-))

And Low-Key Again, 6 Feb 20
This one grandly called a "Sprint Adventure Race" because a real one is MUCH tougher. But it involved teams, navigation, and different modes of transport - mountainbike and foot. And water travel by dint of crossing the Whakatiki River. As with earlier ones this used both sides of the Hutt River, and this had the best variety yet. Nicholas and Joel Green won by a substantial margin but all 71 had fun. Results have been posted. Though SI boxes have been taken in ribbons will be left at least until next week - or just look at the maps which are now on the Anytime Orienteering" page.
More High-Key Summer Orienteering, 2 Feb 20, result summary 4 Feb
The second sprint contest in a week also produced good results for OHV. This one was in Hawkes Bay in very hot conditions. Tim won elite men, Laura was third in elite women, Ocean Mercier 2nd in W40 and Ted van G won M60. There were also sub-contests for nominated sprint legs and hillclimbs. Check out the result summary.
High-Key Summer Orienteering, 28 Jan 20
And at the other end of the spectrum, a high-speed multi-stage sprint contest was run last weekend in New Plymouth, with OHV stars Laura and Tim Robertson featuring in the results. The club's vets also did well - Jill Dalton was unbeaten in W70. Check out the result summary.
Low-Key Summer Orienteering, 28 Jan 20
A gap in the formal event calendar hasn't stopped people orienteering over the summer. OHV has run 3 do-it-yourself activities (U-Max) and they appear in the result list for the record. And 20 members took part in the regional training camp in the Wairarapa over the long anniversary weekend.

Lies, Damned Lies, and Statistics, 23 Dec 19
What's that pok-pok-pok sound? Just the webmaster's calculator totting up the OHV stats for the year. A massive increase in participation, on the back of a stellar year for rogaines (doubled) and a very good year for traditional orienteering too (up 50%). Provided by 30 key VIPS (Volunteer Important Persons) and another 30 backstage hands. Read all about it.

Rogainers Range Rangituhi, 1 Dec 19, results published 2 Dec, and updated 12 Dec
Also known as Colonial Knob, Rangituhi is cloaked in passable bush, but today stuck up into some pretty high winds. Lizzie Ingham and Stuart Engleback roared round the 6hr Big Trig rogaine, while Ross and Hazel Bidmead breezed through the 3hr. The winning teams went for the high-point controls deep in the bushclad gullies, while lower-value controls were scattered as far as Titahi Bay. Results on the BigTrig website include a link to Strava Flybys.
Rapeti Run Randomly, 26 Nov 19, Amalgamated results 28 Nov
And orienteers did too, in the track maze at the top of Maungaraki, where tonight's O-Max was held. Was this the first O-Max this series with winning times in the sprint range? Lizzie Ingham posted the fastest time on Greg Maddigan's 3-loop course, in native bush that is becoming more and more open. Brent Hardy was fastest on the short course. Results have been posted.

Windy Wogaine at Wanfurly, 24 Nov 19, result link added 25 Nov
Difficult travel for the OHV teams in the 24hr NZ Rogaine Champs near Ranfurly at the weekend - and that was just getting there. Windy conditions prevented flights landing at Dunedin on Friday afternoon, and they used various approaches to get there. Two of our teams started late, and were given an extra hour at the end. Conditions were windy AND hot - on open farmland! Kelvin Thiele and Richard Persson was the top OHV team in 17th of the 71 teams. Others were Nicole Ranger/Glen Warner (26th), Lara Shepherd/Leon Perrie (33rd) and Simon Rea 58th. The mixed open team of Dennis de Monchy and Georgia Whitla (4th overall) lived here when they were small kids. Full results...

Warm Wogaine in Wellington, 21 Nov 19
It was a beautiful evening last night - still 15 degrees at the end of the final afterwork rogaine for 2019. The course covered Kaukau, Khandallah, Ngaio and Wadestown. 176 people took part, with Greg Thurlow, Imogene Scott and Bill Edwards head and shoulders (170pts) above the rest (represented by Jacobb Klenner and Scotty Kearney. Jonty Sanders and Connor Shivnan won the 90min category. Results have been posted.

AGM Elects 2020 Committee, 18 Nov 19
The AGM on Friday night re-elected Simon Rea as OHV president, and a committee of Susan Edwards, Oliver Edwards, Larissa Edwards, Barbara Bridger, Greg Maddigan, Bill Trompetter and Michael Wood. Subscriptions for 2020 are unchanged. Download the President's Report here, and members may request the financial report from the secretary. The position of secretary is still vacant, but the email secretary@ohv.org.nz will be answered:-))

Five Hutties Ride in Rotorua, 10 Nov 19
Five OHV riders took part in the NZ MTB-Orienteering Champs in Rotorua and Tokoroa at the weekend. Michael Wood cleaned up M70 in all three disciplines - Long Middle and Sprint. Jim Sutherland was second in the M60 sprint (the largest class) while John Robertson scored two thirds in M50. Gavin Scott and new member Peter Mitchell were also there. Full results...
Orienteering Drama in Upper Hutt, 6 Nov 19
Yep, you had to decide whether to get your feet wet between the last control and the finish of tonight's O-Max! Ocean Mercier and Pat van Berkel set a two loop course thru St Pats college buildings and farmland, followed by a route-choicy street section finishing in Heretaunga Park. Which has a bridge over the Mawaihakona Stream, and a ford. Lizzie Ingham fresh from China (see below) posted the fastest time on the long, Chris and Megan from Hawkes Bay won the medium and Gavin Scott the short. Results have been posted.
Orienteering Drama in China, 30 Oct 19
The entire Robertson family was in China last week for the final round of the World Cup. John and Anna were managing the NZ team which included Tim and Laura. The World Cup was overshadowed by a cheating scandal at the World Military Orienteering Champs a couple of weeks ago, where unlikely Chinese women finished 1,2 and 4 and a Chinese man 2nd. In the World Cup (under completely different organisation) was a Middle Distance (Tim 27th Lizzie 41st Laura 58th); a Sprint (Tim 13th Lizzie 26th Laura 69th); and a Sprint Relay (Lizzie and Tim had us 13th at halfway but Aucklands Tommy Hayes mispunched). Places to read more include the IOF website, the WorldofO website, and Attackpoint.

MTBO Win in Aust Champs, 30 Oct 19
Also at the weekend the Australian MTBO Champs took place near Maryborough, Victoria. Michael Wood gained the M70 win in Australia's first MTBO Massed Start championship. This was planned like a relay or O-Max so that competitors couldn't just follow. He placed 3rd in the Middle and Long. An under-strength NZ team almost kept the ANZ Challenge but was two class wins short. Full results and pictures...
Jill Wins in Auckland Champs, 30 Oct 19
The Auckland Champs was run over Labour Weekend, with Jill Dalton the only OHV participant. However she represented us well with a 1st in the Middle Distance, and 2nd in Long and Sprint. Jill runs W70. Full results...

Successful MTBO Warmup in Canberra, 20 Oct 19
Riding in a small M70 class, Michael Wood has had a good warmup in Canberra ahead of next weekend's Aus MTBO Champs and ANZ MTBO Challenge. He placed 1st in the ACT Middle Champs and 2nd in the ACT Long and Mass-Start Champs. Results are on Winsplits.

Fine Night on the Western Hills, 19 Oct 19
Just short of 100 rogainers gathered at Avalon Park for last night's rogaine, the first since daylight saving, so much less darkness. Jill Westenra enticed teams into the Speedys Stream bush, tracks between Western Hills suburbs, and some of the valley floor. Fiona Wharton and Pauline Mallard were the top walkers in the 90min option, with Gillian Ingham the best runner. The usual suspects were at the top of the traditional 3hr section. Results have been posted.

Medal at MTBO Masters, 8 Oct 19
OHV member Rachel Drew placed 3rd W40 in the Sprint Distance in the World MTBO Masters Champs, held in Germany at the weekend. She was also 4th in the Middle Distance. The events were combined with a World Cup round for elites and the European Junior Championship, and were held in a ski area in awful weather. Rachel and Liam Drew and their two boys are currently based in London. More...
Bill Wins Oceania Sprint, 28 Sep 19. And Australian Long, 29 Sep
Bill Edwards also won the Australian Long Distance Championship, by a huge 4 minutes. And Ted van Geldermalsen took M65. See Winsplits. Earlier post, Bill Edwards won M50 in the Oceania Sprint Champs in Wagga Wagga today, by 25sec from Chch's Alistair Cory-Wright. The best Australian was 2 minutes behind! See results on Winsplits and look also for: Larissa Edwards W12, Oliver Edwards M60, Kieran Edwards M18, Ocean Mercier W40, Susan Edwards W45, Pat van Berkel M55, Margi Freemantle W60 and Ted van Geldermalsen M65. The Oz Long Distance is tomorrow, Relay Sunday, and Oceania Long and Middle next weekend. Event website...
Tukutuku Rounds off Score Series, 22 Sep 19
The final in the winter score series ran today in the beautiful Maungakotukutuku Valley behind Paraparaumu. Jamie Stewart set 26 controls with no pattern to the scores - how often do we just assume that an easy one will have a low value but the tough ones are worth trying for? Not so today! But 8 competitors had to try for the lot (they scored higher than 90% of max) including 4 who got them all. Results have been posted, including the series result.
Hutties in British Sprint/Middle Champs, 16 Sep 19
Britain runs its champs in two chunks, with the sprint and middle distance last weekend. Bill Edwards was 2nd in the "F6" sprint course whatever that means, and 4th M50 in the middle. Laura Robertson was 5th and 8th in the womens open. The websites are separate and inconsistent so wont give a link. However I saw an intriguing pic of some grassed-over quarry terrain used for the middle. The sprint was a university campus.

...And Great Day on the Dunes, 15 Sep 19, Result update 17 Sep
MTB-Orienteering isn't as big as rogaining but both are getting increasing interest from adventure racers. 60 riders set out on John Robertson's 15/7.5km courses today at Queen Elizabeth Park, and the more you looked at them the more route choice options there were. Nick Mead who started orienteering in Devonport and now works in Kapiti was fastest on Long, and Ali Power again on Short. Early showers turned into a fine day. Results have been posted.

Great Night on the Hills, 13 Sep 19, Results Adjusted 15 Sep
Beautiful weather last night for the sixth rogaine in a row to top 100 participants - this probably a first for one in the valley which is a bit harder to get to for those working in Welly. Huge winning margin for Hamish Laing and Angus Watson; and also in the walk for Ian McCabe. Will publish those routes if we can get them. Results have been posted, including a link to a Strava "Flybys".
Pinehaven Posse for Oceania, 5 Sep 19
Three Pinehaven members have been named in the ANZ Challenge team. The all-ages contest will be run on top of the Oceania Champs in Australia at the end of this month. They are: Ocean Mercier, Susan Edwards and Bill Edwards. Full team...

Return to the Tunnel, 25 Aug 19
After 10 years of piecemeal logging, MTBO was able to return to Tunnel Gully near Upper Hutt today; with route choices through the old tunnel and a complex navigation puzzle in the forest maze where the U-Max was a fortnight ago. Magnus Bengtsson just missed breaking the hour, Mark Malone took 80min on the foot option and Ali Power won the short course. Results have been posted.
... And Stays for Avalon, 20 Aug 19
Though chilly, the sun shone on Avalon Park today while nearly 160 Y9/10 students did the orienteering section of the regional "Get2Go" challenge. Organised by Hillary Outdoors with orienteer Darren Ashmore in charge, this exposes young people to a variety of non-mainstream sports, and culminates in a full-blown adventure race for senior students. Hutt Valley schools taking part were: Upper Hutt College. OHV designed and ran the 40-min score course, with discoverable bonus controls, in four shifts.
Weather Lifts for Catchpool, 18 Aug 19
After a wet Saturday (in Norway as well as Wellington) a fine cool Sunday let 60 orienteers run the second Winter Score event today (while trail runners were toiling round the coast, up the Mukamuka Stream and back thru the Orongorongo track!) Greg Maddigan's course was nicely judged, with Bill Edwards getting all but three of the controls; and plenty of easy ones for the less experienced. Results have been posted.
Tim In Leading Bunch, 18 Aug 19
Showing the experience of the huge Scandinavian relays, Tim Robertson stayed in contact with the leading bunch in the first leg of a wet World Champs Relay yesterday, consisting of 13 runners spread over 16 seconds. He handed over in 10th place, but the following runners couldn't maintain the momentum. The leading women were more spread out but Lizzie Ingham was in a bunch of 8 within 30 seconds, and she handed over in 14th. The final result was: men 19th, women 21st. Read Malcolm's report on ONZ.
World Middle Distance Tonight, 16 Aug 19, updated 17 Aug
Lizzie Ingham starts the Middle final at 12:13am NZ time, and our Tim 2:28am. I think they must have siestas in Norway. BTW Lizzie placed 25th in the Long distance Wednesday, best kiwi man 30th, Tim had a rest. Update: Lizzie 38th, Tim 39th. Malcolm has posted comment on ONZ. The relays are also late in the Norwegian day, women starting 2:20am NZ time and the men at 4:30am.

Fourth Record Rogaine in a Row! 16 Aug 19
Last night's rogaine attracted 190 to a great course which stretched from Te Ahu Mairangi to Zealandia (the Polhill Reserve side). Angus Watson top-scored with 1820, but rogaining being a team sport the win was given to Stuart Engleback and Jake Hansen on 1800. Lightning Speed Robots also got 1800 but spoiled it with a 2min lateness penalty. Anna Brooke and Georgia Wedd won the 90min section, which attracted one third of the participants. Results have been posted, including a link to a Strava "Flybys".
Tim Qualifies for Middle Final, 14 Aug 19
Tim Robertson placed 14th in his qualifying heat for the Middle Distance in the World Champs in Norway yesterday. The top 15 go through, plus there's provision for one per country which doesn't otherwise get in. Lizzie Ingham (Wgtn OC) was 11th in her heat, the other 2 kiwi men and 2 women missed the cut. The final is on Friday; Tim isnt doing the Long today but other kiwis will be. Perhaps also Connor and Ruairi Short who have been living in Wgtn, they are in the Irish team. Best place to get links is the WorldofO website.
Three Years of U-Max, 11 Aug 19
OHV completed three years of U-Max events today with a new area at Tunnel Gully and coffee at an Upper Hutt cafe. Designed to provide orienteering practice without the overhead of planning and equipment, these do-it-yourself events have also provided experience with placing control markers accurately in the terrain. The first U-Max was on the Hutt Riverbank at Melling on 14 Aug 2016, and today's was the 32nd.

Tim Rides. And Finishes Well. 1 Aug 19, updated 2 Aug
Though the long is not Tim's speciality, the OHV member rode well in the World MTBO Long Distance on Wednesday. He finished a touch under 2hrs, 8min52 behind the Russian winner. This was 24th place. The sun is shining! And on Friday he was 23rd in the Mass-start event 3min behind (clover-leaf design spreads riders out.) Kiwi junior Georgia was 6th equal.

Tim Rides. And Walks. 30 Jul 19
Tuned into the tracking just after Tim set off. What an area, you couldn't make a more challenging network if you tried! But then Tim's dot started heading back to the start. Slowly. Turned out to be a tire problem. Meanwhile Georgia Skelton finished 11th in the juniors - 1st and last third up with the leaders but 6min astray in the middle. Full results, replay tracking. Long distance tomorrow.

The One that Got Away, 29 Jul 19
Tim Robertson missed #7 in the world MTBO sprint. To avoid covering up essential detail the circle was heavily cut, and it was on a straight line from 6 to 8. So he missed a small deviation (15sec?) but would have won comfortably, even with a woopsie later on when he overlooked a barrier and got into a blind alley. Middle Tue, Long Wed, Mass start Fri and Relay Sat. PS In the associated masters event: Liam Drew 3rd M45, Marquita Gelderman 1st W40, Rachel Drew 5th W40, Jim Sutherland 11th M60. Event website has tracking.


Triumph and Disaster, 28 Jul 19
D'ya want the good news or the bad news? A kiwi team won the World Rogaining Champs in Spain. Tim Farrant and Tane Cambridge from Chch beat 400-odd teams in the 24hr event which finished at 10pm NZ time. And OHV members went well too - Ted van Geldermalsen with an Oz team-mate was 2nd in MUV - men over 65 - while Keri Devine and Rob Smith were 6th in XV - mixed vet. Now the bad news. Tim Robertson, after posting the fastest time in the MTBO World Champs sprint distance, is shown as "felst". This usually means "mis-punched" but it doesn't sound like Tim, who has many foot-o sprints to his credit. NZ's top man was 28th; but the kiwi wonder girl Georgia Skelton (17yrs) was 5th in the juniors. The MTBO in Denmark continues throughout the week.
3 By Three in Hawk3s Bay, 20 Jul 19
Three OHV members gained top-three placings at the North Island Secondary School Orienteering Champs just finished. Starting with a sprint at Te Aute College which produced many of NZ's great leaders, Jack Maddigan placed third in the Boys Y7/8 Sprint. The course included rural surroundings as well as the complex of school buildings. And on lumpy farmland at Hautope east of Waipukurau, Olivia Healey placed third in Senior Girls, while Nicholas Green did the same in Junior Boys. Other top six finishes came from Olivia in the sprint, Rebecca Connolly (JG long) and Nicole Maddigan (SG long). Full results on the event website...
Weather Forecast Comes True, 14 Jul 19
We changed today's training session to afternoon based on the rain clearing. It certainly didn't look like it at midday, but by the time we met at 1:30 the rain had stopped, and 17 orienteers took to a course at Chainsaw (Wainuiomata). We operated in groups of 3 with alternate leaders. The more experienced took on extra controls or harder route choices. The sun even came out:-))

Third Record Rogaine in a Row? 9 Jul 19
Tonights rogaine looks like 160 people, the third record in as many months. The popularity of the 90-minute option might be the reason, though some teams may have done 3 hours if it hadn't been there. It was a perfect night to explore the hills around Karori, with the city sparkling below and the temperature still 10 degrees on the way home. Bill Edwards and Caspar Harmer topped the 3hr list with Emily Dinsdale/Bex Hutchinson the top women. The all-woman "Kens&Carr" team won the 90-minutes section. Results have been posted.
CollegeSport Orienteering Series Decided, 8 Jul 19
Following the final event at Mt Victoria, the points have been computed, the best of four added, and the winners declared. TWELVE of them are OHV members or from Hutt Valley schools! And another 7 placed second or third in the series. In all there were 41 valley students involved. Congratulations to you all, and best wishes for those going to the NI or NZSS Champs. Have a look at the OHV list. The full results are on the CSW website.

Another Big Rogaine, 18 Jun 19
A record 142 rogainers at Miramar tonight on Tim Sutton's course over the northern half of the peninsula. The area abounds in historical relics - prison, coastal defence, and film sets and it was a beautiful evening. Danny Garrett who we haven't seen before visited 36 of the 38 controls and scored over 2000 before the solo penalty pushed him, back to 2nd. And an 8-person team from the Onslow College adventure racing group outscored Malcolm and Gillan Ingham on the 90min course, but 1 minute's lateness put them behind. Results have been posted.
Juniors Win OY Classes, 17 Jun 19
In spite of having to juggle courses between CSW and OY preferences, two students have won classes in the OY series that finished on Sunday. They were Heather Darby who won Womens Orange, and Kieran Edwards (Mens Red Medium). Others who placed were Bill Edwards (3rd M Red Long), Susan Edwards (3rd W Red Med) and Sophie Waters (2nd W Orange). Other members were just outside the placings. The result table is here.
Tims Team Top (nearly), 16 Jun 19
While we were running at Battle Hill, Tim Robertson's Finnish club was running in the massive Jukola Relay, this year with over 2000 7-person teams in the mens race and nearly 2000 4-person womens teams. Yes it was night-time over there. Tim's club Koovee was the mens title-holder from 2018 so it was quite an honour for Tim to lead off. Looks like he was 20th just 25sec down on the lead, but the pace is hot at the top - they dipped to 26th before pulling back to 7th. Here's a good link.
Battle for OY and CSW, 16 Jun 19
Today was the final of 5 Orienteer of the Year events, check the predictions below and see if you can work out the outcome! And it was the 5th out of 6 CollegeSport events, so the result will be firmer but not final. A look at the Transmission Gully roading, some steep but nice forest, and the rolling farmland that was the site of a battle over land sales in 1846. Results have been posted by course, and by class and of course on Winsplits too.
OY Points Table, 14 Jun 19
The "Orienteer of the Year" series is essentially the creation of one person, with the demise of the area association. So we can't grizzle that the points table is hidden away a bit, but we've found something here. Sunday's event at Battle Hill is the final, and the following are in with a chance: Bill Edwards for a 3rd in Red Long tho with his planning role he's vulnerable to Stuart Engleback. John Robertson for 1, 2 or 3 in Red Medium, but there are some lurkers down the table with only two scores who could leapfrog; they include Kieran and Oliver Edwards. Susan Edwards is also officiating on Sunday so could be overtaken for 2nd RM Woman by Olivia Healey and Ocean Mercier, but it all depends on how fast leader Gillian Ingham goes, and two-score Yvette Baker. And in Red Short Men Gavin Scott, Bruce Worsley and Greg Maddigan cannot win but could place 2 or 3.

And on Foot and Wheel, 9 Jun 19
Another mini adventure race today on and near the Hutt River from Silverstream to Moonshine. Teams were treated to foot-o courses on the St Pats farm, a remapped Trentham Memorial Park, Upper Hutt College, and a hidden piece of bush accessed through a tunnel under SH2. As well as 20 controls on riverside features to be picked up on the wheel. Well supported by the Onslow College adventure racing group, but the best time came from a Y9 HVHS/HIBS pair. Download results and look at the Chapter 3 tab.
Through Thick and Thin, 3 Jun 19
37 members orienteered through thick and thin over the long weekend. That included challenging weather though rain was fortunately minimal - and strong winds and cold temperatures gradually relented. It also included tough ground cover that sapped energy and disguised contours. Bill Edwards was our star - perhaps the only runner to win all four races! Other OHV wins were posted by Nicholas Green (JBB), Rebecca Connolly (JGB), Jessica Przychodzko (SGB), Ocean Mercier (W40) and Jill Dalton (W70A). There's a summary of OHV results here. Full results are on the event website, and on Winsplits.
New Look at Belmont, 26 May 19
Simon Rea provided a new look at the Belmont Bunkers area in today's CSW event, by starting on the Old Coach Road. The courses finished down through a maze of MTB tracks at the end of Stratton St. An extension to Cannons Head was used for the Long Red. Nearly 200 orienteers were blown away by the great courses - or was it the breeze! Results, including Winsplits, have been posted.


Smartphone App on MTB Rogaine, 19 May 19
Many of the teams in today's MTB rogaine used the MapRun app, which automatically tracked position and kept score. Others used traditional Q&A scoring. The 65 participants explored the highways, byways, bush reserves, riverbanks and beaches of Waikanae in fine sunny conditions. Full results have been posted, and from there you can go to the MapRun website for the map and RouteGadget animation of those on the app.

Twenty Years of Afterwork Rogaines, 16 May 19
Started as practice sessions before the 2000 World Rogaine Champs in the South Island, afterwork rogaines have grown ever since. From a handful using a topo map blow-up, we often have 100 now, and our own mapping gets better and better. Last night's event spanned the Mt Victoria ridge from Pt Jerningham to Mt Albert, in blustery but warm conditions. There were 121 participants, possibly a record. Results include a link to Strava Flybys which has nearly 40 tracks!
Tim to Run at WOC - But No Laura, 15 May 19
Tim Robertson is one of 5 men and 3 women selected to represent NZ at the World Orienteering Champs. But Laura has been having injury problems and was not available. Others from this area are Lizzie Ingham (Wgtn) and Kate Morrison (Hawkes Bay). The events are in Norway in August.
Big Fields at CSW Events, 12 May 19
Both last Sunday and today more than 200 took part in CollegeSport/Club events at Karori and Queen Elizabeth Park. There are over 30 students who are members of OHV or at schools coached by OHV. With today being an OY, more mature orienteers were also out in force. OHV was top on Medium Red (Penny Kane with Kieran Edwards 2nd); Short Red (Lisa Caulfield), Yellow (Nicholas Green HVHS) and White (Raroa Int's Jake McLellan with twin Morag 2nd). Results are all on Winsplits, and CSW and OY points will be out soon. OHV is running the next CSW event in Belmont RP in two weeks.

Huttie in 100hr Rogaine, 3 May 19
OHV member Nicole Ranger did a hundred-hour rogaine in Australia at Easter. With foot, kayak and biking sections, and a mix of compulsory and optional controls, the Raid 100 was a cross between an adventure race and a rogaine. The winning team included Kym Skerman of Bulls who periodically appears in our more modest rogaines:-)) Kiwi teams were also 1st and 2nd in the vets category, including former member Marquita Gelderman. Read the Sportzhub article...
Tim Triumphs with Tiny Torch, 2 May 19
Night relays are a big thing in Scandinavia, and the Swedish Tio Mila took place last weekend. After impressive results for his Finnish club last year, Tim Robertson was promoted to the Koovee #1 team, in fact he led off for the 10-man team. And he handed over 75 minutes later in 4th place, just 5 seconds behind the leader. This in spite of his main head torch failing after half an hour and having to use his spare. The team went on to finish second out of nearly 300 teams! Lizzie Ingham (WOC) and Kate Morrison (HBOC) were in the womens race. Website...
Middle and Relay at Oamaru, 23 Apr 19
The NZ Champs finished at the weekend with a fiendishly tricky Middle Distance and an entertaining relay, also near Oamaru. Jill Dalton and Gavin Scott were joined by John Robertson and Michael Wood as winners in the Middle, while Nicole Maddigan, Kieran Edwards and Ted van Geldermalsen gained seconds. OHV's best result in the Relay came from Ted van G, Jill Dalton and Michael Wood in the Vets, though they were just outside the medals at 4th. There's a summary of OHV results here. Full results are on the event website include RouteGadget, and see also on Winsplits.
Short and Long at Oamaru, 20 Apr 19
The NZ Sprint and Long Champs have been held in and near Oamaru, with three Hutties dominating their classes. They are Jill Dalton in W75, Gavin Scott in M75, and Ted van Geldermalsen in M60. Those gaining 2nds are Jack Maddigan (Long M14B), Nicole Maddigan (Sprint W18) and Michael Wood (Sprint M70). Full results on the event website and on Winsplits.

Maps for MTBO at Wainui, 16 Apr 19
Further to the item below, the maps for last Sunday are now available on the website. There's the 1km Course A, and the 2.8km Course B, and the 5km Course E. We suggest A without the motorcycle area as a warmup, this required special permission. And then either B or E but not both as they are similar. Read the event results below to find the course in the cellphone app. You can get more info on the event calendar by looking for last Sunday's event under "Past Events". Sorry this is not so tidy, just trying to make things available before Easter. In due course we'll publish this in "Anytime Orienteering".

MTB-Orienteers Use Cellphone App, 14 Apr 19
The weather today was 1000% better than February's MTBO at Wainui. And there were 22 times as many partcipants, heh heh! A 1km sub-sprint tested reading ahead especially in a motorcycle practice area riddled with tracks. And the 5km middle distance course round the Wetland Loop extracted 30-60 minutes of navigation. Results for most of the participants were on their cellphones as they crossed the finish line, including a RouteGadget plot. For others, see them on the MapRun website via our result summary as this gives some hints for finding our event in a big list.

Twenty Years of Results, 11 Apr 19
We've just cleaned up the results page. Nineteen years of results are in an "earlier results" page, leaving "latest results" with just this year and last. History - and a help for choosing locations and estimating numbers. They tell me there's a job going at the Stats Dept...

Afterwork Rogaines Kick Off, 10 Apr 19
3hr rogaines, envisaged as "practices" for 24hr events, have taken a life of their own and are OHV's most popular formula. 117 people set off from the Tawa Pool in balmy conditions last night, on a course that covered Colonial Knob to east of the motorway, and Arohata to Kenepuru. There was as much rural land on the map as urban. Jamie Stewart and Caspar Harmer won the 3hr in spite of a big lateness penalty, while an Onslow College team was top in the new 90 minute category. Lots chose the walking categories too. Results include a link to Strava Flybys.

Kids Get to Go on Riverbank, 8 Apr 19
60 secondary school students rogained their way up the riverbank from Sladden Park to Avalon Park today, in the Wellington region's Senior Get2Go Challenge run by Hillary Outdoors. With various extra challenges such as being allowed two mountain bikes per team of four. Orienteer Darren Ashmore runs these all round the country, and we contributed our river corridor mapping to them. The winning team (from memory) was an all-girls team from Onslow College. There's a Junior Get2Go too, which we'll help with in August.
Wet and Dry, 7 Apr 19
Torrential rain in Wellington, fine and dry in Waitarere Forest for the 3rd event in the Orienteer of the Year series on our map Walda. Conor Short beat brother Ruairi on Long Red for a change, while in a sign of things to come, junior Oliver Edwards almost beat experienced Malcolm Ingham on Medium. Newlands student Ben Smedinge won Red Short, Jack Braddick (Onslow) the Orange, Ellen Buchanan the Yellow and Pania Hudson the White. Results have been posted.
Near and Far, 3 Apr 19
Members have been competing up and down the country. Andrew and Amber Riddle were 2nd in class at the Otago Champs near Middlemarch. Amber, Olivia Healey, Kieran and Oliver Edwards were at the trials in Auckland for the NZ team for the Junior Worlds. 24 members have entered for the NZ Champs in and around Oamaru at Easter. Meanwhile there has hardly been a Sunday gap around here with low-key events, the renewed "Orienteer of the Year" series and the start of the CollegeSport series.
Double event on Riverbank, 17 Mar 19
While some club members were running a Riverlink promotion for the council, others welcomed a big group of schoolies and others at an introduction to the College Sport Series. The Riverlink course went north to the Melling Bridge while Simon Rea's two courses went south and into Hutt Valley High School's building maze. While the first battle doesn't win the war, Nicole Maddigan (Chilton) was the top student (and top OHV member) on long, while Rebecca Connolly from St Mary's did the same on short. Results have been posted.

Orienteering Short and Long, 17 Mar 19
As we run orienteering training in schools and prepare to begin the College Sport Wellington series, some of the country's top orienteers have been doing a 600km team orienteering event - and winning. It's called the Godzone Adventure Race and the 8th annual "chapter" ran from Akaroa thru the Canterbury high country and back via the Rakaia River. Regular orienteers include Chris Forne 1st (PAPO), Georgia Whitla and Brent Edwards 3rd (NOC), Rob and Kathryn Preston 4th (Aust), Sara Prince and Tim Farrant 5th (PAPO), Tane Cambridge 6th (PAPO), Nick Hann and Tom Spencer 7th (PAPO and DOC). And that's just some of the 40 teams. OHV member Marta Zanetti finished unofficially after a bike crash reduced her team to 3 members. More...
Good Practice at Wainui, 10 Mar 19
50 orienteers practised today on the map at Wainuiomata which is destined for the chainsaws soon. Many were secondary school students, whereas all of us could benefit from running courses with a mate, observing and discussing technique. Malcolm Ingham the ONZ HP Director has commented on this imbalance between practice and competition, on the ONZ website. You can read an event report here, but shouldn't read too much into the times.
Back to the Front, 6 Mar 19
After mispunching at Sunday's OY at Waitarere, Wgtn's Stuart Engleback returned to the front of the pack at tonight's summer sprint at Percy's Reserve, almost making the target win-time of 12-15min. Ellie Molloy was the top woman on Bruce Worsley's longer course which reached Frank Cameron Park before returning to the gardens and a control on the island. Larissa Edwards was the fastest on the shorter course. Results have been posted.

The Power of One, 24 Feb 19
As last year at Belmont, an intended easy mountainbike event was confounded by the weather. Or should that be the weather forecasters, who predicted much worse rain than actually fell at Wainuiomata today. William Power was the top rider on the 1km sprint which included the maze-like motorcycle circuit. And the top rider on the 5km Wetland Loop-with-extras. Meanwhile experimenter Michael Wood proved that the cellphone app MapRun works in the bush. Results have been posted.
Students Sweep Sprint, 20 Feb 19
Felix Williamson topped the table at tonight's sprint in Maidstone Park, after earlier riding to school in Wellington. Olivia Healey who is at Upper Hutt College was the top woman on Gavin Scott's 3km course. Jonty Nguon from Newlands College won the shorter course. Results have been posted.
Orienteers Tame the Jungle, 20 Feb 19
20 orienteers made the most of a Sunday gap to practice in some of our trickiest terrain - the "Rabbit Warren" in Belmont Regional Park. Control locations and ribbons were set out by the participants, mostly schoolies. Location accuracy was outstanding. With a bit of logistical support these kids could be running events.

Orienteers Cross the River, 10 Feb 19
Teams in today's P-Max mini rogaine at Avalon were given a couple of allowed crossing points for the Hutt River (although it was probably crossable almost anywhere). Nicole and Greg Maddigan were the top scorers, with 270 of a possible 295. Results have been posted. And both map and questions may be downloaded from the Anytime Orienteering page. Look down the bottom, there's a whole group of P-Max courses you can do.
Orienteers Cross the South Island, 9 Feb 19
OHV member Dean Ford won the veterans category of the one-day Coast to Coast today. His time of 12hr39 placed him 10th overall! Also there were Nicole Ranger with her partner Matt Davies in the two-day tandem category where they were the 10th mixed team. Other orienteers in the large field included PAPO's Selena Metherell who was top woman in the two-day. Full results...
Current Orienteer in the News, 7 Feb 19
Another orienteer is featured in the news, see "Capital Day" in todays DomPost. Peyton Morete from Kapiti College has been a regular in CSW orienteering, gaining 3rd place in the tightly fought Intermediate Girls last year. But the 16yo singer-songwriter has also been winning music awards round the country and has released an EP. She'll be singing in Lower Hutt as part of "Summer in the Dowse" which runs on the next four Sunday afternoons. More...
Three Runs in One Day, 6 Feb 19
OHV debuted new maps in Wainuiomata today with three nose to tail sprint courses. First and last were in the high school, with the inadvertent locking of a gate preventing the adjacent intermediate and primary campuses being used as well. Still the course in the Wainui Trail Park was full sprint distance at least for the winner Ruairi Short of Ireland. What is it about Ireland, Bill Edwards was second overall! Yvette Baker (formerly UK) was the top woman (7th overall). Download results here.
Former Orienteer in the News, 30 Jan 19
A Hutt News story about the oldest NZ sporting prize, the Ballinger Belt for rifle shooting, featured former OHV member Ross Mason. From Pinehaven, Ross was a regular orienteer in the 80's including planning major events. Since then he has coached the NZ Paralympic shooting team, and is chair of the NZ Rifle Assn. The NZ Champs are currently being held at Seddon Range, Trentham.
OHV Into 2019, 28 Jan 19
OHV ran the last NZ event of 2018 and the first of 2019 over the summer, with U-Max events at Wainuiomata and Silverstream. And last weekend 11 Hutties sweltered in the South Island Champs in Marlborough. Jill Dalton W70 and Bill Edwards M50 collected two wins from the 3 events, while other winners were Oliver Edwards in M16 and Michael Wood in M60. Full results are on Winsplits, and there's an OHV summary here.
Best of 2018 (more pruning to come)

Welly Rogainers in the Medals, 25 Nov 18
Big Trig planners Keri Devine and Rob Smith won the Mixed Open/Vet category in the NZ Rogaine Champs which finished at midday today. Kelvin Thiele and Richard Persson won the Mens Vet, while Sam Walton and Angus Watson were 3rd overall/Men Open. Though touching on Dunedin suburbs the course included the bushclad Silverstream catchment and 700m peaks to the north. Teams faced continual drizzle and cold overnight temperatures which caused premature finishing from a number of teams. Results are on the NZRA website.

AGM Elects 2019 Committee, 21 Nov 18
The AGM tonight re-elected Simon Rea as OHV president, and a committee of Barbara Bridger, Greg Maddigan, John Robertson and Michael Wood. Subscriptions for 2019 are unchanged. Download the President's Report here, and members may request the financial report from the secretary.

Wainuiomata Surrounded, 11 Nov 18
Rogainers combed the bush-clad hills which surround Wainuiomata, in yesterday's "Big Trig" rogaine. The course ranged from the Rata St loop above Naenae to Lowry Peak and the Top Forks in East Harbour Park, and previously unused bush between Arakura and Moores Valley. 60 people from Chch to Canada took part, with Kelvin Thiele and Richard Persson winning the 6-hour category. And no-one could keep up with the Jones's in the 3. Results and winners routes are on the BigTrig website.
Taxes provide New Terrain Type, 31 Oct 18
While we are paying more tax at the petrol pump, NZTA is raising highway standards and the latest interchange design at Haywards incorporates cycle bypasses, footpaths, railway parking, footbridge and extensive planting. Hidden in the planting are extensive watercourses which appear and disappear into culverts. Michael Wood has mapped it to sprint standards and Sunday's U-Max had 8 controls there; in addition to a tour of Manor Park and bush section up to the Dry Creek waterfall.

Smartphone Punching Tested, 7 Oct 18
The MapRun smartphone app was trialled today by bikers and runners on the Hutt River corridor. There was a 1-control test course (think "clear and check...") followed by a 30 or 60min score course prepared by HVHS students. We're meeting and solving some logistical issues, but the nice thing is that results including routes were on the web the moment participants finished. They could see them thru the app, but for readers at home, here are the 60min results, and the 30min results. And here are the 60min routes, and the 30min routes. (This RouteGadget belongs to the app, its not the ONZ one.)
Jill Places at Oz Champs, 1 Oct 18. Stop Press: Jill WINS at Oz Champs. And again: Ted WINS at Oz Champs
The Oz Champs Carnival in South Australia kicked off on Sat 29th. Jill Dalton placed 3= W70 in the short distance, AND TODAY 30th won the sprint. Also there were Amber Riddle W20E and Oliver Edwards M16, and our Melbourne-resident members Margi Freemantle W60 and Ted van Geldermalsen M60. Ted also ran well in the Sprint for 2nd. AND ON Sat 6th he won M60 in the Long. Full results here.

More Adventure, More Adventurers, 12 Aug 18, Route Choices added 13 Aug
The Mini Adventure Race along the river today attracted even more than in June, predominantly school teams practising for Get2Go. The course dipped into bush trails behind the Haywards substation, traded off a steeeep climb against track distance, tested compass skills in riverside willows, and distance estimation/observation along 5km of river trail. The course consisted of 4X1-1.5km foot-o sprints linked together by bike nav. Results have been posted (the Chapter 2 worksheet), and the planner has listed his Route Choices. The top three teams (well clear of the rest) were from Onslow College, a Godzone AR team, and a couple of Hutt intermediate schools!
Silver Medal for TIM!!! 4 Aug 18
Starting late due to winning his heat, Tim Robertson powered thru the 4km sprint course chasing the time set by last year's winner, Daniel Hubmann of Switzerland. In front at 1.2, 1.7 and 2.3k, 2sec behind at 3.1, half a second ahead at the pre-warning control, and he missed the gold by just one second. Third was 19 seconds further back, what a run!!! (And in ordinary times we'd be shouting about Laura's 23rd place as well! Imogene Scott was 41st.)
Triumph and Disaster for Tim, 19 Jun 18
Tim's Facebook page reveals that he dislocated his shoulder (for the 4th time) shortly before the giant Jukola Relay at the weekend. Link above. Makes his 10th-place first-leg run all the more remarkable - and risky. Best wishes for a solution Tim!
Super Scores in School Series, 30 May 18
Four wins for OHV members in the the CSW series after the final at Colonial Knob at the weekend. Amber Riddle, Kieran Edwards (senior) and Rebecca Connolly (Y7/8) had titles in the bag before the last race, but to finish 1=, Nicole Maddigan had to win the last IG race AND beat her rival by 3 minutes. She made it with 1-2min to spare. The dice rolled the other way for HVHS' Sophie Waters in JG. Narrowly leading with 99.5 out of 100, her rival won the final and the series by 2min. See other placings gained by OHV members or OHV-coached teams including Chilton, HVHS and Newlands.
Tim Takes Team to Third in Tio, 2 May 18
Tim Robertson played a big part in his Finnish club's (Koovee) 3rd place in the Tio-Mila relay in Sweden last weekend. Tio-Mila has 300-odd 5-person youth teams, 300-odd 5-person womens teams, and 300-odd 10-person mens teams, and the guys race thru the night. Running the pre-dawn 7th leg, Tim caught up 1min on the lead and 4 places, in a race of nearly 12 hours. Get the flavour at Tims FB page, and here. The other big relay in Scandinavia is the Jukola in Finland on June 16-17. It's even bigger. Koovee has won Jukola twice, last in 2016.

Tables Turned in MTBO, 27 Apr 18
Lots of results were turned on their heads at today's Middle Distance MTBO Champs at Chatto Creek near Alexandra. There was complete freedom to ride anywhere in a huge paddock of rolling contours. There were no OHV wins (not even the Drews!) But the M70's beat their Australian counterparts for the first time in 3 days. And staying the same was the 6-1 kiwi dominance over Australia. Results and links to Winsplits and Routegadget are on the event website.

Drews Make Most of Mountain (Bikes), 25 Apr 18, updated 26 Apr
Both Rachel (W40) and Liam (M40) won their classes in the NZ MTBO Sprint Champs at Alexandra today. The courses used extensively-tracked riverside terrain near the Central Otago Rail Trail, and was the first of three races counting for the Aust-NZ MTBO Challenge, with NZ going 6-1 up. Jim Sutherland (M60) and Michael Wood (M70) placed 3rd. There are 7 OHV members riding. Results are on Winsplits. ADDED 26 APR: Rachel and Liam won again in the long on rocky open terrain, Jim improved to 2nd, and Michael was DSQ for crossing a not-allowed fence. NZ is now 12-2 up.

Twenty-Five DIY Events, 15 Apr 18
A U-Max do-it-yourself event was run in warm sunshine today at Catchpool. Ribbons were put out for one of the short courses run there in February, a group walk discussed techniques on another, and a couple of people even did the third as well. This was the 25th DIY event run by OHV over the last couple of years, filling gaps in the Sunday programme. MTB-orienteers have also been doing training exercises in preparation for the NZ Champs in ten days' time.
Bill Three in a Row, 1 Apr 18, updated 4 Apr
Bill Edwards is unbeaten at the NZ Champs with another win in M50 today. Amber Riddle backed up her sprint win with another in the middle, while Susan Edwards won W45 ahead of one-time elite star Tania Robinson. Michael Wood came 2nd and Ted van Geldermalsen 3rd (the latter after two wins). Summary... And in the relay OHV posted an excellent 3rd in the Masters (M/W40-) relay, with Ted, Susan and Bill. We also had a team in the large open class (26th) and a vets (M/W60-) team which placed 6th.
Battle in Auckland, 30 Mar 18, updated 31 Mar
Three OHV members won gold at the NZ Champs Sprint in Auckland University today, by substantial margins. Jill Dalton in W70 by a minute, Bill Edwards M50 by half a minute in front of a visiting Australian (1min ahead of the next kiwi) and Ted van Geldermalsen in M60 by a whopping 2min 44! Amber Riddle and Michael Wood were 2nd (Michael by 1sec). And in the long distance Saturday, Bill and Ted repeated their wins. Summary... The champs continue Sun-Mon in Woodhill Forest.
Battle in Spain, 26 Mar 18
Tim Robertson has won a sprint knockout in Spain, held to a new format in which runners compete head to head over a series of 8-min races. The race was part of the Mediterranean O Camp, popular among northern hemisphere elites coming out of winter into a new season. Get the feel from this video from Tim's Facebook page.

Streaming in Southerly, 8 Mar 18
Meanwhile in Southland, MTBO Co-Coordinator Rachel Drew's team has won the Pursuit section of the Godzone Adventure Race. They returned to Te Anau 5 days, 5 hours and 53min after last week's departure, a mere 50min ahead of 2nd place. The Pursuit section has support crews, the other MTBO Coordinator Liam's team is in the "Pure" section which has to fend for themselves, with organisers moving pre-prepared gear boxes from transition to transition. Other members are Nicole Ranger, Glen Warner, Marta Zanetti and Theo Wordsworth. Website, including live tracking...

Mudslingers Do It Again, 11 Feb 18
Simon Kennett and John Randal, aka The Makara Peak Mudslingers, won the 8hr Akatarawa Attack today. They've won more than any other team in the 13-year history, only beaten once and then by a whisker. Alastair Campbell and George Willock won the larger 4hr class. But with less than half the Mudslingers points this shows their class. The course spanned Totara Park to north of Karapoti Gorge, and west to Moonshine Road, including the Rallywoods 4WD park. Preliminary results have been posted.
Ripe Cherries at Catchpool, 4 Feb 18
Three nice little one-fifth sq.km areas were cherry-picked from the Catchpool map, and 1.5km courses set on them for today's "Multi-Short" event. 9 keeners did the lot including 5km of transition running, while others chose one or two of the cherries. Beautiful day. Results have been posted. While the controls have been taken in, any one of these maps would be great for a training run or introduction for your family/friends. Catchpool is just 20min from downtown Lower Hutt and links to the maps are on the calendar listing.
Best of 2017 (more pruning to come)

Night and Day in Belmont Park, 3 Dec 17, results updated 4 Dec
80 rogainers spent up to 9 hours in Belmont Regional Park today, with 13 of them opting to do 3 of their hours in the dark for a bonus of 20%. Tim Farrant from Christchurch with local Theo Wordsworth won the long course, with old multisport mates Al Cross and Nigel Corry top over 6 hours and Orsolya Vincze and Victoria Apablaza best over 3 hours. Preliminary results have been posted on the the event website, with stories/routes expected in a day or two.
OHV Almost Reclaims Frank Smith! 27 Nov 17
History may reveal whether OHV has held the Frank Smith Interclub Trophy, since the club donated the cup to recognise its founder. But it came really close to winning it yesterday - scoring 85 points as against WOC's 89. As with Tonga, cause for celebration! Consult the the points table.
Great Weekend in Kapiti/Manawatu 26 Nov 17
Hard work, the help of our neighbouring clubs, and warm summer weather led to a great Wellington Area Champs over the weekend. The interclub competition for the Frank Smith Trophy was also decided by today's Long Distance. Results are on the event website which has links through to Winsplits and RouteGadget. Hutties (mainly juniors) came away with 18 area titles over the three events. Andrew Riddle was the mastermind.

Mountain Runner Dies, 26 Oct 17, link added 3 Nov
Rogainers and orienteers who used mountain races as part of their endurance training 20 years ago will have come across Colin Rolfe. He was the epitome of laid-back-ness but won a number of major races (Tararua, Holdsworth-Jumbo, Kaweka) and was one of the first to complete the Schormann-Kaitoke (N-S traverse of the Tararuas) in 24hrs. We hear he has died in Nelson where he was living after being on the Kapiti Coast for a long time. Details are sketchy, but he was still actively running and reputed to be in a 2018 Godzone AR team. He was 57.
Four Titles at NZ Champs, 23 Oct 17
OHV took four titles at the NZ Champs in Hawkes Bay over the long weekend. Star of the team was Jill Dalton, winning the sprint and middle in W70; she also took 3rd place in the long. Gavin Scott won the middle in M75, with 2nd in sprint and long, while Michael Wood won the sprint M70 (with 2nd in middle). In the relay an all-junior team of Kieran Edwards, Amber Riddle and Oliver Edwards finished 19th out of 60 teams in the premier grade, and we also gained 17th in the short class and 50th premier via a composite with Wairarapa. Read the HV summary, and delve into the full results and Route Gadget.
Biggest U-Max Yet! 15 Oct 17
Today's U-Max was the biggest yet with 11 people enjoying a non-standard multi-level map at Seatoun. U-Max has plugged all Sunday gaps since mid 2016, except for Christmas Day! And provided training without significant organisation.

Michael Dominates M70 in MTBO, 10 Oct 17
It was Michael Wood's turn to shine at the Australian MTBO Champs last weekend, winning sprint, middle and long distances in M70 by 2min each time. The events were based on Wingello a couple of hours south of Sydney, where there's a big pine forest and lots of picturesque small towns. Five Hutties took part, with Rachel Drew also scoring a win, amongst 19 kiwi titles. NZ also won the Aust-NZ MTBO challenge 23-12. Result summary...
Bill Dominates M50 in Australia, 10 Oct 17
Bill Edwards completely dominated M50 in the Australian Champs in September, with a margin of over 2min in the sprint, 8min in the middle and 5min in the long distance. He was also in the 2nd-placed M45 relay team. The events in and near Bathurst, NSW, included a former goldmining area called Hill End which was nearly as good as Naseby. Other podium results went to Larissa Edwards in W10 (twice), Ted van Geldermalsen (M60 X3) and Michael Wood (M70). Result summary...

Robertson Wins Trophy, 3 Sep 17, update 6 Sep
John Robertson won the Cretney Trophy at the Winter Classic on Colonial Knob on Sunday. The trophy remembers a Wairarapa orienteering pioneer killed in a work accident, whose courses were always steep and green; and is given for course 2 as he was a M40. Appropriately, the weather added to the toughness. There was a close result in the 3hr rogaine section, with Jo Holden/Nic Mitchell/Helen McKendry equal on points to Jo McKenzie/Ann Kendon/Harriette Carr (winning on time) with Lara Shepherd/Leon Perrie just 10 points behind. Results...
Latest from Estonia, 8 Jul 17
Malcolm Ingham, our High Performance Manager called the relay "a disaster". NZ narrowly failed to escape relegation to division 3, which would have reduced the number of individual runners we can have in the future. NZ finished 22nd women and 25th men, which is 8/10 off the bottom - but there are 8/10 above us we can hope to beat. Tim had a horror run, and Laura though steady was overtaken by Australia's Natasha Key, nearly twice her age. Read Malcolm's report. Next week attention shifts to JWOC in Finland. Previous kiwi news is collected here. See also the official World Orienteering Champs website, and the ONZ website where Malcolm Ingham is posting regular reports.
Watch Sprint Relay Highlights, 4 Jul 17
While you're waiting for today's World Champs long distance to begin (Lizzie starts 9pm NZ time), watch the excellent You-Tube Summary of the Sprint Relay. It took place on Sunday in a smaller city Viljandi which has a 13th century ruined castle, with ancient earthworks providing steep climbs, as well as the more usual townscape. It will be interesting to see whether Malcolm Ingham's pessimistic comments about the sprint courses apply here! Probably unquestionably. There are other event summaries on You-Tube too.

Multiple Sprint Experiment, 21 May 17
In spite of cold and boisterous weather, 20 people tried out a series of sprints along the Hutt River today, connected by running, riding or driving. Some participants chose just one or two to suit their schedules. The sprints totalled 6km while the distance between was 2X4km. You can see the courses on the map download page (run them at any time) and the results have been posted. Read more about OHV's experimentation here.

Thousand On Safari, 14 May 17
Well almost, 950 people did the 12th City Safari today. Starting from the steps of parliament in warm autumn conditions, teams headed for controls in Karori, Petone, Porirua and Paremata using trains, buses and the cable car. The ferry was not forgotten, the answer to a question was available on the boat and you had to find it "in port". Garth Kiernan and 11yo son Braden won the 3hr section on their 4th safari. Emily Walby, Jeremy Stewart, Andrew Crowley and John Dallimore were top scorers in the 6hr (also riding to and from the event!) Full results shortly.
OHV Punches Above its Weight, 1 May 17
With 2000 competitors in the World Masters Championships, finishing near the top was a feat, never mind a medal! Out of about 450 top-10 placings available from 23 classes over two events, NZ gained just under 10% - 39. Our area (WOA) was responsible for nearly half of that - 17. And Hutties contributed nearly half of that - 8. This from a small OHV team of 10. The OHV summary lists the top-tenners you see at our local and regional events.
Silver Medal for Bill!! 29 Apr 17
Bill Edwards was one of 7 kiwi medallists in the World Masters Champs Long Distance in Woodhill Forest today. He was 1:15 behind Mats Nylund of Sweden. Other top results came from Jill Dalton (5th W70) and Michael Wood (6th M70). NZ's best result was a gold in W55 by Carey Nazzer of Taranaki. Another winner was NZ's reputation - the champs along with Oceania and Middle Earth events all in a fortnight, went off without a hitch. The OHV summary has been updated.
World Masters Medal for OHV, 24 Apr 17
Battling a groin strain, Bill Edwards (M50) scored a bronze medal in today's World Masters Sprint final in Auckland's Albert Park and University. Jill Dalton (W70) missed third place by half a minute in the tricky campus terrain. NZ gained 6 medals (and 4 fourths). Australia gained 17 medals, so we'll have to play the "per capita" card, heh heh. Or "per hectare". OHV summary...


12th Ak Attack Outside the Aka's, 3 Feb 17
Wellington's Nick Hann and Greg Thurlow won the Ak Attack last weekend, an 8hr MTB rogaine traditionally held in the Akatarawas. This year it was to the south and west of Wellington, with hills up to 500m. As if the terrain wasn't rugged enough, teams were knocked off their bikes and sandblasted by high winds. Results are on www.akattack.org.nz.

Flick These to your Mates, 5 Jan 17
One to read, and one to watch.
First In World, 4 Jan 17, maps posted 8 Jan
OHV ran the first event in the world in 2017! Yet to be verified by the Guiness Book of Records, but Sunday's U-Max was the only NZ event listed for 1 Jan, and of course NZ is first to see the light:-)) Admittedly not a huge attendance, and the event is being repeated next Sunday, see the calendar. The Stratton Street and Jubilee Park U-Max courses are available for download, get the maps from Anytime Orienteering.
Best of 2016

Top Placings for Bikers in NZ Champs, 20 Nov 16
John Robertson (M50), Michael Wood (M60) and Gavin Scott (M70) scored 2nds in the NZ MTBO Champs near Rotorua at the weekend. John also gained a 3rd, and Gavin TWO 3rds, battling all weekend against former president Chris Gelderman. Nicole Ranger (W Open) Jim Sutherland (M50) and Howard Symmes (M60) were also there. Orienteering Bay of Plenty served up the best combination of areas ever seen in NZ. Results are on Winsplits.
Tim Wins in China! 2 Nov 16
Tim Robertson has won the prestigious Park World Tour, which has just concluded with four events near Beijing. Without winning any of the Chinese events his consistency saw him 1 point ahead of Sweden's Johan Runesson. PWT was the instigator of modern sprint orienteering, starting 20 years ago in capital cities of Europe, before the IOF finally took notice and included it in the World Champs. In October he capped off an outstanding season with 4th place in the final World Cup race, a sprint in Switzerland. The terrain was an excellent example of European cityscape with steps, stairs and underpasses. Replay Tim's race here. Tim finishes the season with a world sprint ranking of 9th. See also Tim's Facebook page among the icons above.
Fine Weather Greets U-Max, 14 Aug 16
The sun came out for the inaugural U-Max event today, held on riverbank terrain at Melling. The trees are very passable at this time of year. The formula is designed to provide orienteering on vacant Sundays, and to get orienteers used to choosing control sites and placing controls. Though the markers have been taken in, the map has been put on the Anytime Orienteering page with control circles forming a flat 4.7 or 3.2km course.
Bill Best at Birthday Weekend, 6 Jun 16, RG link 7 Jun
In spite of course planning duties today, Bill Edwards was OHV's best runner at the 3-day event on the weekend. He won M40A on Sat and Sun before heading out to place controls for today. Other wins were scored by Lynette Porter (W40B Sat), Jill Dalton (W70 Sat), Sophie Smith (JGB Sun, Mon), Lisa Caulfield (W21A Sun), and Gavin Scottt (M70, Mon). Results, and see also Route Gadget.

Upper Hutt Pair Win SS Rogaine, 29 May 16
Olivia Healey and Kieran Edwards won the Junior Mixed category of the NZ Secondary School Rogaine Champs yesterday. They were representing Upper Hutt College in the 3hr event on the Port Hills near Christchurch. They were 3rd overall, with Newlands College boys Liam McKendrew and Seb McBride just 10 points ahead. There were teams from Wanaka to Whangarei. Full results...

Record Metlink City Safari, 16 May 16
A record entry of 800 rogained through Wellington yesterday, from Island Bay and Seatoun to Churton Park and Tawa. The hotly contested 3hr section was won by Bill and Oliver Edwards, while the 6hr events was amazingly taken by non-residents Jesse Watt and Greg Swanson, in spite of 11minutes lateness. Two more minutes and they'd have lost out. The event was based at Newtown Park this year, and the prologue was in the zoo. Full results...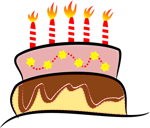 Happy Birthday To Us, 11 Apr 16
Orienteering Hutt Valley (and our sister club WOC) were formed 40 years ago, at an event on Tinakori Hill. Today's event offered courses based on the 1976 event, complete with black/white map if you wanted the genuine experience. Oldies gathered for a birthday party afterwards. Two of the originals were there - one from each club. Results are on Winsplits, selectors should not pay too much attention...
Rugged Rotoiti, 29 Mar 16
All skills including persistence were required in the native bush near Lake Rotoiti at Easter weekend. OHV returned with just one title, Jill Dalton taking the sprint in W70. She also placed 2nd and 3rd in the other individual races, while Gavin Scott was the other to place in all three. Beautiful surroundings and everything within a stone's throw of the village. Tim Robertson was awarded the federation's junior performance title for his JWOC results. Result summary...

Endurance Update, 29 Feb 16
A top result in the NZ Rogaines Champs from Keri Devine and Rob Smith, who were first mixed in both open and vet categories, and 4th overall. You can be excused for thinking they had moved away, they've been working in Chch since planning the Seaview rogaine. Simon (with Derek Morrison from HB) was 15th (3rd Men Supervet), Lara and Leon 30 pts behind in 17th (5th mixed open) while Michael was 6th in a family team in the 7hr subsection. Nice result from former members Ramash and Jo Swamy, with twins Ruby and Oliver (4yrs) who did selected parts of the 24hr and were awarded 1st family team. Kelvin and Richard retired.


MTB Pioneers Win Ak Attack, 31 Jan 16, routes added 2 Feb
Simon Kennett is regarded as one of NZ's mountainbike pioneers, and with John Randal he's won 6 of the 10 8hr Ak Attacks. Today he added a 7th, accompanied by brother Jonathan and Andrew McLellan. In second place were our new MTBO coordinators Rachel and Liam Drew, riding with Sheila Hart. The course started at Whareroa Farm, and there were easier controls in the flat in QE Park. Results and winners routes have been posted.

The Best of 2015

Whangarei Wins Waterlogged Waitarere, 10 Aug 15
Overcoming snow on the desert road and the long distance, a Whangarei team posted the highest score in the NZ Secondary School Rogaine Championship, held in Waitarere Forest on Saturday. WARTS 1 (Callum Hill and William Dorahy) scored 1390 over 4 hours in a forest with a number of the low-lying roads shown in blue. The top girls were Nicola Godwin, Isabella Kelly and Sassafraz Marshall-Johnson from Taranaki. Juniors had 3 hours, and there was an open 6 and 3-hour event at the same time. Preliminary school results (without affiliations sorry), open results, and the course. More detail will appear on the SS Rogaine website.
World Champs Wrap-up, 10 Aug 15
Tim crashed out of the middle distance race, dislocating his shoulder. But Laura was a good 40th, and WOC's Lizzie Ingham 19th. Laura starred again in the relay, bringing the womens team up 4 places to 14th! In spite of Tim's absence, the men also relayed well for 16th, just 10min behind the world's best. And Laura finish her first world championship with 42nd in the long distance (Lizzie 28th). Both women ran all 5 disciplines, the big countries tend to specialise (and rest!) Well done to the whole team!
Stars in Turn, 3 Aug 15
Laura was a star in the World Champs mixed sprint relay, with a finishing kick that raised us two places into 12th, one place higher than last year. The team was 3/4 WOA, consisting of Lizzie, Gene Beveridge (NW), Tim and Laura. But both Laura and Lizzie had troubles in the individual sprint and it was Tim who placed 20th, NZ's best mens sprint result for four years. (Remember he's technically a junior!) Lizzie placed 32nd, Laura 40th. Next up is the middle distance Tuesday. Details...
WOA Pair Seconds Apart. Again! 10 Jul 15
Another world-class run from Tim in the long, finishing 10th, apparently swimming a lake on the way! And again Shamus Morrison was one place ahead, 7 seconds this time! There were three nations with two in the top 10 men: Norway, Sweden and NEW ZEALAND. Kayla Fairbairn and Alice Tilley were also seconds apart, in 48/49th place, with 15yo Danielle Goodall 53rd. Should be an exciting relay today.
Anytime Orienteering, 8 Jul 15
If you want to show support for our juniors in Norway, what better way than to get out and run round some control points close to home! There are maps and control locations/questions from a collection of P-Max mini rogaines on the Anytime Orienteering page. We've just added recent events starting at Percy Reserve and Wgtn's Central Park.
WOA Pair Seconds Apart, 8 Jul 15
High hopes for Tim weren't realised with a wobbly start in the middle JWOC final yesterday. But only a few years ago a place of 22nd would have us breaking out the champers. PLUS Shamus Morrison (WOC) placed 21st as well!!! The two were only 3sec apart. Meanwhile Kayla Fairbairn (NWOC) and Danielle Goodall (CMOC) placed 1st and 3rd in the womens B final. Rest day today, long distance Thursday.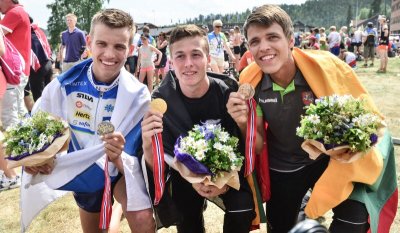 Three Kiwis Qualify for Middle, 7 Jul 15
Tim qualified easily for the middle distance in JWOC, with 4th in heat (20 go thru). The others were Shamus Morrison (WOC) and Devon Beckman (HBOC). Aside, learning from route analysis is fun and valuable. Though 95% of kiwis shun the local Route Gadget website, there is excellent route choice display and discussion of JWOC and other big events at World of O.
Repeat Gold for Tim!!! 6 Jul 15
Tim Robertson has won a second gold medal in the JWOC sprint, run yesterday in Norway. He was 3 seconds ahead of 2nd. More on Orienteering NZ, and on World of O

Big Names in City Safari, 17 May 15
A team led by world Adventure Racing Champion Chris Forne won the 6hr section of the City Safari, held today on Wellington's resilient public transport network. About 600 people took part, more than half of them on the 6hr course, which ran over 5 pages based on central Wellington, Khandallah, Avalon, Petone and Eastbourne. Some controls were only visible from public transport - eg the wharf at Somes Island! Results...

The best of 2014

Two Races, Two Medals, 27 Aug 14
Tim has just won another medal. Gold in the middle distance. Over a minute clear of second and nearly two minutes ahead of third. What an athlete! In the simultaneous world masters championship, former huttie Marquita Gelderman is dominating W40.

Re-Modelled Medal, 27 Aug 14
Another medal for Tim Robertson! Yesterday our amazing huttie placed 2nd in the sprint distance of the MTBO junior world champs. He made 15-20sec of errors and had to re-fold the map to fit his map-board, but only missed gold by 3 seconds! There's a middle today and a long on Friday, follow him here.
GOLD FOR TIM!!! 22 Jul 14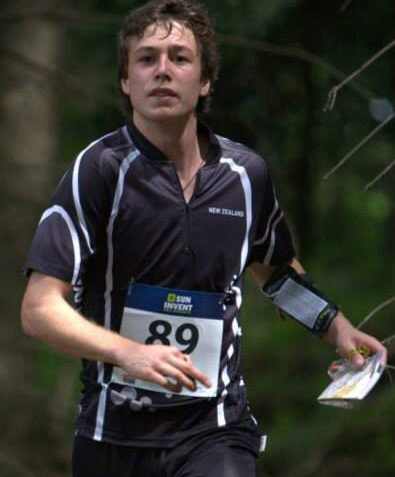 Running in a rainstorm that interrupted internet coverage, Tim Robertson won the JWOC Sprint in Bulgaria today. He was fastest at all the radio controls and beat a Pole by 6sec and a Swede by 10. Other results: Nick Hann 21st, Alice Tilley 59, Becky Gray 68, Shamus Morrison 69, Sonia Hollands 79, Sophie Harrison 98 Ed Cory-Wright 103 Callum Herries 107 Kayla Fairbairn, Helena Barnes, Cameron Tier DSQ/MP. More when communication resumes. Website (FWIW!)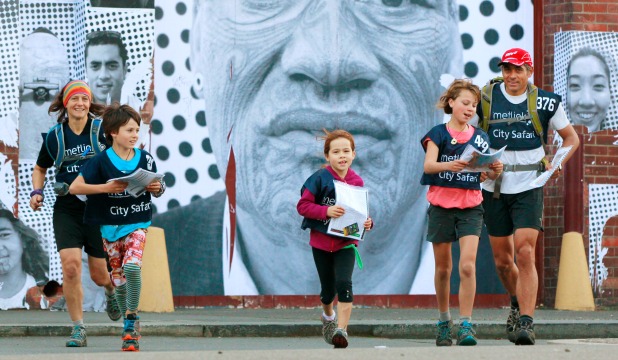 Tremendous Day, 18 May 14, Front-page News 19 May
...with about 550 people out on the buses, trains, ferry, cablecar and some even used their feet. Top Hutties were Rachel, Liam and "Smidgey" Drew and grandad Paul, 4th in the 3hr event, with Richard and daughter Abby Persson 5th in the 6hr after a disastrous lateness in the prologue. Both are family teams. And another tremendous family effort was that of event manager Kelvin Thiele who developed a computer system to score from text messages with a swish leaderboard at the event; and all his family including parents who helped on the day. Provisional results on Facebook now, they'll be on the website tomorrow. And see the front page of the DomPost!