The MAPsport SHOP
5 Atahu Grove, Lower Hutt 5010, New Zealand Phone (04) 566 2645

Ordering and Payment: MAPsport doesn't have a virtual shopping cart. It has an old-fashioned human being, see above. if its cut and dried, or phone up and ask questions. You can pay when the goods arrive. More details about paying...
New and used shoes, clothing, compasses, mapholders, list as at June 2018 but stock changes continually. (Can we sell something for you?)


MAPsport NEWS
The Penny Drops, 8 Aug 19
Well, the dollar actually. With the latest Reserve Bank moves the NZ dollar has dropped. We've always passed on the benefits of a rising dollar, now its time to review prices in the other direction. At the same time we'd like to merge the long-standing discount ($1 in $25) we offer for avoiding credit cards. You the customer have shown that, given the choice, you overwhelmingly prefer a cheaper price - we havent done a c/c transaction for years! So at a time when stock has moved through, we'll take both of these into account in a new set of prices. If we did it today, the drops would outweigh the rises. We're on your side.

And now the Bad News, 24 Mar 19, updated 21 May
Silva has had a series of quality problems with its thumb compasses. Last September it seemed they had been solved. And they were - in the box. But a too-high proportion have developed bubbles after a few months of use. We've been talking to the NZ agent all along, and have returned our stock.
We stand by our obligations as a retailer - but if your Silva has a fault the only option we can offer at the moment is a refund. A sad story - Silva invented the orienteering compass, and MAPsport started in business to supply the thumbie - you still can't get one at a downtown shop. But we do offer another brand, see "Moscow" in the com pass section.
First the Good News, 24 Mar 19
We're getting replacement buckles which fit Silva compasses and Sport Ident finger sticks from a different supplier, and they were much cheaper. We've reduced the price from $5 to $3. 40% off. Of course percentage markups don't reflect workload but they keep things in proportion. Buy yourself half a cup of coffee!
Website Hosting Change 19 Dec 18, updated 31 Jan 19
Website changes now made. Earlier message: We are changing the website hosting arrangements for MAPsport. We are expecting the worst but hoping for the best. If you have any trouble accessing the website well you obviously won't see this! But if your mapsport email bounces, please use Enjoy the holiday season!!
Website Outage 24 Oct 18
The MAPsport website including others which are based on it, was unavailable over Labour Weekend. It was a problem with our ISP, and affected other websites hosted there, too. There was also a period last week when email to mapsport addresses didn't work, though they seem to have caught up. We apologise for these problems, and if you suspect anything was lost recently, please If you get recurring problems, try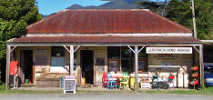 In Praise of... The Bainham Store 1 Oct 18
The march of progress. Clippers give way to Sport Ident, which gives way to Air punching, which will give way to GPS tracking... And you buy from a website with a virtual shopping cart and it comes from a robotic "fulfillment centre" and no human is involved. We'd like to pay homage to Langford's Store at Bainham, on the way to the Heaphy Track. The sort of country store that stocks everything. And has time to talk. That's our kind of shop. (Do you think the Historic Places Trust would be interested in our website?)

Silva Race is Back 17 Sep 18
After two years, the Silva Race S (thumb) compass with the top Jet needle is available again. The technical problems appear to have been overcome and we hope for plain sailing now. We don't have baseplate compasses with the Jet needle, or the RH thumbie, but we do have limited quantities of the Nor Spectra with the middle level needle, and the Zoom magnifier that fits them. Form an orderly queue....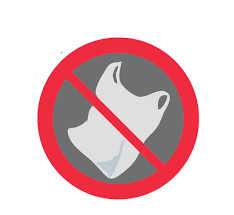 The Packaging Problem 15 Aug 18
... is in the news. We don't use plastic carry bags of course. Some of our products come in plastic packaging, and we think you like to know that your new purchase is untouched. But we're pleased that Moscow compass has much smaller and less flamboyant packaging than other brands. And where we think that protective padding is necessary for posting, as far as possible we'll re-use packaging materials that goods have arrived in.
Flash on the Dash 17 Jul 18
Some models of the Sport Ident finger stick make a series of flashes and/or beep IN THE STICK (as opposed to in the box on the control). This includes the SIAC (air card) EVEN IF air punching is not enabled. If controls are very close together (eg in a sprint) you can't punch the next one until the flashing stops - normally 3sec. Planners shouldn't put controls this close together. But if they say they HAVE - ask them for facilities to reduce the flash time - and also to put it back to 3sec afterwards. It's not the sort of thing you (or we) can do.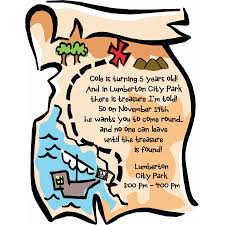 Boast 5 Jul 18
Known elsewhere as marketing. As well as selling equipment, MAPsport has a long history of mapmaking. (Some delays in response are due to being away from base.) We recently passed 200 mapping projects. Check out the first one :-0
Price Rises Affect Legs 19 Jun 18
For many years we've cut our prices (and our margins) as NZ's exchange rate improved, and suppliers rates held steady. 18 months ago we even gave almost everything a cut by increasing the cash/bank xfr discount! We now have some suppliers rises affecting socks and gaiters. We trust you'll understand. The last rises were Silva compasses in 2016 and flags/clippers in 2015 - take a tour thru the news archives below...

Swapping a Moscow Capsule 9 May 18
One of the cool things about Moscow compasses is that the capsule can be removed from its base. You can have different types of base, or turn a LH thumb compass into a rightie. We've written the how-to notes so many times now, and the penny has dropped. The capsule instructions are now on the website.
MAPsport Email Difficulties, 27 Nov 17, updated 26 Jan
Email is flowing into the MAPsport address from most senders, with the exception of NZ Spark addresses (xtra.co.nz). Well that's what it seems, its hard to know what you don't know! To xtra senders, and anyone else who gets a bounce, please forward or cc to We apologise for the inconvenience.
Earlier messaage 27 Nov: The MAPsport internet provider continues to have difficulties. It is forwarding MAPsport emails to and we are generally replying from there. Best to email to the usual one and cc to the other (or vice versa) to make sure; or use the phone.
Earlier Message 20 Nov: Since last Thursday evening (16 Nov) emails to MAPsport have been bouncing. We've been orienteering in the South Island and unable to raise the alarm with our ISP until now. The solution is not obvious, so please use in the meantime.
MAPsport Meets Amazon Head-On, 27 Nov 17
In response to competition from large international retailers, MAPsport has opened a new fulfillment centre in a Lower Hutt suburb. It's put a new cardboard box in the spare room.
Silva - Not Out of the Woods, Yet, 13 Nov 17
For several years Silva Race compasses have had significant faults, and we still cannot supply. In addition the latest NZ import of Silva Nor Spectra does not seem to be properly balanced. Regrettably (because Silva invented the orienteering compass) we're not going to stock them. The good news - Silva baseplate "tramping" compasses appear to be fine. And we have a range of very good thumb compasses, see "Moscow" in the compass section.
The Built-in SI Chip - Why We have No More, 1 Aug 17
We've run out of the Moscow compass with the built-in SI chip, and have decided not to re-order. While it seemed great just tapping the compass on top of the SI-station, we found it pretty hard to punch through the map. And you MUST keep your thumb, or compass point, on your position on the map. This compass allows bad habits. We'll be happy to bring in to order, but will not keep it in stock, in YOUR best interests:-))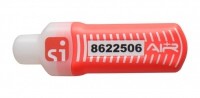 SI Air Card Now Available 18 May 17
When the SI stations are suitably enabled, this card registers within half a metre! No more fumbling for the hole! Fly by at 100mph. Or on your bike without stopping. Before ordering, ask your club how often you can use air punching. It can be used with "ordinary" SI stations in the usual way. See the "Misc" section
Silva Compass Problem 20 Apr 17
A number of Silva compasses made for NZ conditions have been found to be faulty. When the compass is not held level, the needle departs from north. Affected compasses are those with the Jet needle sold in the last few months. We (and the NZ agent) stand by our products and would like to replace faulty ones. Unfortunately a whole batch seems to be affected and the supply chain is quite long, and right now all we can offer is a refund. Please contact us if you think your compass is affected. We do have other models, and other brands.

Overseas Visitors to Oceania/WMG 20 Feb 17
You may know that you will need a compass balanced for Australia/New Zealand. The WMG website is vague about what will be available on-site. MAPsport won't be there. But we do offer to airmail anywhere in the world for free (in lieu of the NZ sales tax). Check out the range on our compass page. You'll be leaving home soon, don't leave it to the last minute!

No MAPsport at WMG 1 Feb 17
MAPsport is comfortable with its "country store" image. Dusty shelves with a wide range of unusual stuff. Time to talk. Hand-written invoices. The rusty trailer at events. We decided some time ago this image didn't fit the World Masters, and we wouldn't seek to operate there. Part of our winding down process, see below 26 Sep 14. Mail-order is still trucking along however, but just remember that you won't find us on site. Check out Grassy Knoll Outdoors.

New Silva Compasses 1 Nov 16
At last, a replacement for the popular mapguide compass - the Silva "Begin" straps on the back of a (small) hand. No degrees, colours, etc - just a needle. Compare with the map-north. Turn yourself until it agrees. Go! We sell at the family-friendly box-lot price. AND ALSO a new baseplate (traditional) compass with the Jet Needle technology - the Silva "Race Plate Zoom". See the compass page.

Widespread Price Reductions 1 Oct 16
When the bank put up its fees for handling credit card sales (see 7 Dec below) we decided not to move prices. After all most of you choose to pay by cash or bank transfer. We've now thought of a simple way to recognise the hefty 4-5% fees - we're increasing the discount for cash/chq/bank xfr. From today it goes from $1 in each $30 to $1 in $25. This is a tiny but widespread price drop, funded by continuing high exchange rates for our mainly Euro products. (We haven't seen any reductions in goods bought in NZ dollars, so a few items will go up by a dollar - which you'll get back in the discount!)

New Silva Norcompass 9 Sep 16
Silva has changed its Norcompass model, to have the same shape as the premium "Race" model. This allows your thumb to contact the map, but it loses the distance graduations. And the "Zoom" magnifier fits this compass. The needle quality and the price are unchanged. If you prefer the longer straightedge with graduations, this is available in the Moscow range.
Think Ahead about Delivery 26 May 16
We like to support NZ Post and think it has a role to play for non-time-critical items. There's no-one else doing that! But it does mean thinking ahead. Their target for main centres is 1-3 working days, but remember that your deliveries may be "every other day", so probably best to think of it as up to a week. If you need your delivery faster, just ask for next day delivery at a small premium. Remember too that MAPsport is a one-man-band involved in mapping projects, and not always able to dispatch instantly:-))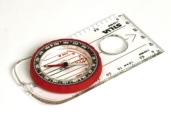 Look After that Tramping Compass! 19 May 16
All those people with a Silva boyscout or tramping compass should put it in a safe place, it will soon be worth its weight in gold! The wholesale price went up by a huge percentage recently. As with the Silva Race, we're not profiting from this, instead passing on the rise literally. For only a little more, you can have a Moscow Model 3 in baseplate or thumb, degrees or rainbow capsule. See compasses.
A Case for a Purchase, 17 May 16
A nice little supplement for your Moscow Compass is a small hard-shell compass case. It's a snug fit and if you have a magnifier it won't fit, but there are two pouches inside. Where better to keep your Sport Ident card? It will fit a Silva thumb compass too. See in "Misc".
Moscow with High Capacity SI-Card Built-In, 14 Apr 16
After 6 months, 12 clubs have confirmed that they can read the Sport Ident version 10 card, available built-in to a Moscow compass. This is a higher level than you possibly need (holds 128 controls) but the other built-in card only holds 30. Both available now. One less thing to carry, and faster punching.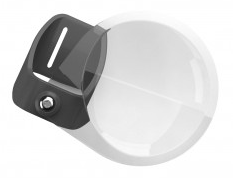 Not Much of a Joke, 1 Apr 16
The Silva magnifier has always been too expensive for what it is. Latest news is they have stopped making it for the widespread Nor and Spectra compasses. We have one left but its for a RIGHT hand compass. And you need a different magnifier attachment to fit the new Silva Race compass. If we ignore the shipping, and take no markup, the price is $103. For this price you can get a very good alternative compass, see below.

Elite Moscow Compass 29 Feb 16
Moscow has several combinations of speed and stability, we've tried them all in NZ conditions. And the 9* Elite comes up trumps - rivalling the Silva Jet! If you can read while running you'll appreciate this needle, it's superb. LH and RH thumb versions. Hole to attach Moscow magnifier. Incredible price. See the compass section.
Off the Air 24 Feb 16
MAPsport has been off the internet since Sunday 14th. A long ten days with next to no information from the web hosts. Which some years ago was taken over by another company, which was then taken over by another company... Anyway back now, bound to be some glitches, but we're expecting some great new compasses to land in a few days!

Silva Price Rise 9 Jan 16
The premium Silva compass, the "Race" model, has gone up in price. Wholesale rose by $8 this month, we should apply a percentage but will pass on that rise literally. Silva has also raised its minimum order on baseplate Jet compasses to about 15 years throughput. Just as well there's an alternative...
Compass and SI-Card Combined! 5 Jan 16
New for 2016, a Moscow thumb compass with a Sport Ident "card" built into the base. Instead of putting your SI stick into the hole on the control station, you place your compass on top. It's very quick because you don't have to be so precise! Our "8/8 deal" consists of a Moscow 8 (rainbow compass) with a Sport Ident 8 (30 controls) for $130. Potentially we can get higher SI capacity, but we're waiting on NZ clubs to confirm whether they can handle the higher-level SI function. We're a bit old-fashioned here - don't like to stock goods that may not work:-))
Credit Card Fees 7 Dec 15
I don't want this page to be a grizzle session, but we've always been open about the fees that the credit card industry charge retailers. Well at least since the Commerce Commission stopped the industry hiding them! Our bank has recently advised a rise, from 3-point-something percent to 4-point something. Like other retailers our prices factor in the fees, unlike other retailers we give you a discount if you don't want the "service". Almost all of you prefer the discount. It's a real hassle to change prices by 1% only to increase the discount, in the meantime we'll leave things as they are.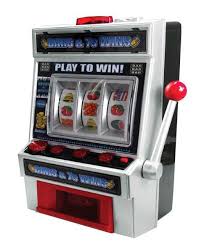 Pokie Grants 24 Nov 15
We respect your right to obtain prices from us, and to compare with other providers. We have a distaste for pokie funding, and obtaining quotes for grant applications where there is no intention to buy. (I know, I've played this game in the past.) As with mapping projects, we take quoting seriously. If there is no intention to purchase, please let us know and we will charge you the time at our mapping rates. Be honest.
Massive Price Increases! (Just tricking...) 23 Jul 15
"A chorus of voices calling for lower interest rates to combat lower inflation..." (Dompost business pages.) Oh. What could a tiny shop do to help combat lower inflation? I know! Double all prices, effective immediately. We're really really sorry we've been lowering prices (including our percentage-related margins) as import costs have dropped. Must think more about the national interest in future.
But... 3 Jun 15
... the exchange rate wasn't so good for our latest import. Just as we've been continually reducing prices, we have to increase when things go the other way. There are rises for Czech-made orienteering flags and clippers, as we were close to running out. But look below at all the reductions we've made over recent years! Maybe it's only a blip...

Bikers Benefit Too, 6 May 15
The Miry MTB Mapholder is the latest to benefit from the strong dollar/weak euro. With the latest import, all three board sizes drop in price. Be in, the exchange rate will not be good for ever!!!
Easter Bunny Drops Sportident, 31 Mar 15
By buying from Europe (see below) we've been able to drop the price of Sport Ident cards. Both the model 8 (30 controls) and the 9 (50 controls) are cheaper by $10. At Easter come and see the Moscow compass with SI card built in!!!
Europe Sweats, New Zealand Benefits, 27 Feb 15


We buy quite a bit of our stuff in Euros. And while the exchange rate is falling back slowly against the US and UK, our euro imports have been at really good rates. (Not good news for them...) But we've been through all our euro lines and trimmed them heaps. This includes long socks (now under $30), 3/4 pants (down to $65), Vavrys flags and clippers, even the mini flag has had a haircut. Best of all, we buy Moscow compass in euros, and with rapid throughput we can do better - nearly 10%! Check out the new prices.

"Post and Packing" Changes, 23 Feb 15
For many years we have posted description holders in standard envelopes with a kiwi stamp, but recently a number have been returned "insufficient postage". The limit is 6mm, so itís not a change in policy, just a change in enforcement. We want NZ Post to remain viable so of course we'll comply, and trust that you'll understand the small increase in P&P. You can of course spread the impact by buying more at a time...
Problems Affect New Silva Jet, 3 Feb 15
Since a shipment late last year, some Silva Race compasses have a problem. A balance weight which ensures the needle swings freely in our part of the world detaches from the needle. It can be seen floating round in the capsule, and the needle doesn't point north reliably. The responsibility to put it right is the retailer's (ie MAPsport) and I'll replace with another. But let me say that the NZ agent, Ampro Sales, is solidly behind its products. So don't delay reporting a problem, and I apologise for your inconvenience. I'll keep more in stock than usual to avoid any delays.

From the "Good News and Bad News" Dept 6 Oct 14
First the bad news. Our source of Silva magnifiers is out of stock. The alternative, and this is AT COST, is $100. Absolutely ridiculous. Now the good news. The Russians may not be flavour of the month but their business flexibility is outdoing the "western" suppliers hands down. They balanced me several different Moscow Compass models for our conditions. As a result I now have the basic Model 22, a beginner thumb compass for just $38. See the compass section.

MAPsport - Won't be Here for Ever! 26 Sep 14
The MAPsport Shop is a one-man-band. Much as I enjoy the constant contact with orienteers, especially newcomers, sometime I'll need to close up. No timetable, but I don't expect to be doing this when I'm 80! If you want to combine your sport with some income, there's an opportunity here. I started with a few compasses in a cardboard box. Let the invisible hand of the market wave! More...
Moscow Price Deals 1 Apr 14
By buying in greater numbers (and the continuing dollar strength) we've been able to bring the price of the Moscow compass down. Both fast-needle Models 3 and 8 are now the same price, $88. Left-thumb, right and baseplate available. And thinking about schools and the demise of the Mapguide, we can of course do a deal for quantities of these. For example a box-lot price for 10 would be $78. If you can wait until our next import shipment that gives us greater certainty, and we can go even lower:-))

New Silva Jet Available, 6 Mar 14
The new Silva Race Jet is now available in New Zealand, in fact we're nearly out of the Jet Spectra. The same super-steady needle, the difference is in the shape of the base. And pleasingly its not an excuse to raise the price which remains the same. The change only affects the Jet model, the Nor Spectra continues as before.
Jetting In for Xmas, 3 Dec 13
Fresh supplies of the top-selling Silva Jet Spectra thumb compass have just touched down. And we're expecting more Miry MTB mapholders from Czech in time for the MTBO Carnival in January. Closer to home, Graeme Read is busy in his workshop with his home-grown mapholder which is excellent value. See down the bottom of the Miscellaneous page for more bike options. Enjoy the holiday season.

Changes Down t' Mill 11 Nov 13
Changes in the Silva range have been forecast. NZ is out of the Silva Jet Spectra, and I'm half-expecting the shipment leaving Sweden mid Nov to be a new model. It's called the Race Jet and has an open-ended base that puts the thumb on the map. Right-hand users, the factory has a minimum order quantity of about 15 years worth so I'm sorry; but Mr Moscow can oblige. The Nor Spectra (popular at SS level) will continue, but there are no more micro-racer or mapguide compasses. We have three mapguides left. And one used-couple-times Jet Spectra. Be in.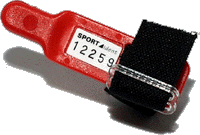 The End of the Model T 11 Jun 13
We've sold the last of our version 5 and 6 Sport Ident cards - and there are no more available from the manufacturer. Plenty of newer models, which all punch faster than the good old version 5, but some issues you need to think about. Version 8 only holds 30 controls (version 5 holds 36) so if you are a course 1 runner you may run out of capacity, particularly on sprints or if you punched extra controls for any reason. We recommend version 9 for you, it holds 50. But neither 8 or 9 will work in the very early control boxes, which are still in use in Auckland. That's a problem those organisers need to handle, perhaps by offering loan cards where necessary. There are even fancier cards with additional features, but as they require even more modern control boxes we'll be cautious about stocking them.

The Easter Bunny Cometh 25 Mar 13, updated 15 Apr
Some goodies for Easter. The Moscow Model 3 has the same mechanism as the Model 8, just without the rainbow segments round the dial. A fast needle and $88 dollars has gotta be good value! Mostly LH but we have some RH ones too, also some baseplates. SI Cards: just in, the version 8, 3X speed and only $70. But you'll need to think about compatibility and capacity, they only hold 30 controls. Still plenty of the perfectly capable version 5, now reduced to $50. (They hold 36.) If you want speed AND lots of controls, look at version 6. (Update - last version 6 sold - version 9 expected shortly.)
More Reductions, 25 Feb 13
But don't be surprised if the dollar falls, as it eventually must! Latest MAPsport price reductions are the Carol McNeill Orienteering book (down $3), Combi (strap) and Tube description holders (down $2 due to buying in larger quantities), and lookover specs (down $1). Silva are not supplying headbands (can't believe this!) but we have another Swedish brand "OL-Tech" at only $8. We review prices with each shipment, right now this is in YOUR favour!
Meanwhile, Down at the Market, 20 Dec 12
As we gear up for Oceania we're discovering some changes in supply: some good, some not so good. You can (a) wait until you need something or (b) read this.

Christmas Present from MAPsport, 8 Dec 12
The price of Silva thumb compasses has dropped! And the biggest benefit is for the top-line Silva Jets which fall a massive $30! There are also reductions in the Nor and Nor Spectra. And by buying in bigger quantities we have also been able to drop the price of the Moscow compass by $12. See the compass section for details. And the miscellaneous section for exchange-rate-related reductions in lookover specs and magnifiers. Happy Christmas!

Blast from the Past, 11 Oct 12
Years ago Wilf Holloway delighted orienteers with his quirky short stories with an orienteering theme. Stocks of the original "Murder at the 14th Control" were destroyed in a warehouse fire (conspiracy anyone?) and 2nd-hand copies reached cult status with a price of USD240 on Amazon. Wilf has just republished a collection including "Murder", also his timeless "Modern Orienteering Training". Limited copies.
New MTB Mapholder, 27 Sep 12
Checking out bikes at the World MTBO Championship in Hungary shows that Miry is still the leading MTB mapholder, but there are more competing products. We have some Czech-made Autopilots for evaluation. The top is less sophisticated but the bracket has a nifty no-tools clip arrangement. Take a look at Rob Garden's example in Auckland or mine at Wellington MTBO events.
MAPsport - We're on YOUR side! 22 Sep 12


The price of our flagship item, the Silva compass, is inexplicably high, compared to Europe. On your behalf we're trying to get a better deal from Silva. In the meantime, how about market forces? We've been bringing in the Moscow/8 in small quantities, it seems to be just as good as the Jet, at two thirds the price. The magnifier (if you need it) is also much cheaper than the Silva one. And while we're talking about the market, the Miry mapboard is the latest line to benefit from the strength of the kiwi dollar: cheaper by 10%.
Maybe the Ditch got Wider? 22 Sep 12
Parcel postal rates to cross Cook Strait seem unreasonably high. "Market forces" would say: add it to the bill. But with the biggest "other island" market being Christchurch, we're not going to do that - we're keeping our standardised P&P rates (bottom of page). We can all do a little bit for the earthquake city.

Fast SI-cards Cheaper Yet, 15 Jun 12
The fast SI-6 is so popular we've got more at a better rate and dropped the price again! Now $100. We'll give you $35 for a saleable SI-5, we put new straps on and sell them at just $40. 5's and 6's work in all SI-stations ever made, not every card does.
Special Offer to Oceania Vistors, 13 Jun 12
If you come from outside Australasia you'll need a compass balanced for the downward pull on one end of the needle that is specific to this part of the world. The manufacturers' code for this is "MS". You can wait till you arrive, or we will airmail it to you beforehand. Postage is free to anywhere outside NZ, in lieu of NZ sales tax. Actually the offer is NOT so special, because we offer it all the time! (There are a few items/destinations where the tax exemption doesn't cover the postage, but it certainly covers compasses. We take Visa and Mastercard.
The Flags with the Silver Lining, 11 May 12
We bring in Vavrys control flags and Loreta clippers from Czech, and the supplier erred and sent them economy instead of air. But that and the continuing high dollar has enabled substantial price reductions on these, already competitive, products. As a small operation we have to rise when things go against us, but when the rates are in our favour we'll pass on the benefit to you!

How about the GOOD news or the GOOD news? 21 Mar 12
The GOOD news is that we have Silva OMC compasses again. And the GOOD news is that we've got a trial shipment of Moscow Compass coming. In theory there are different configurations but we're getting some LH thumbies with the stable needle, and they having rotating dials. The price for both of these models will be a pleasant surprise!
Ya want the GOOD news or the BAD news? 30 Jan 12
The BAD news is that Jalas has stopped making orienteering shoes. After over 1000 pairs we can't help but shed a tear, and we still have a full range of sizes. Be in... Two bits of GOOD news. The high dollar drops the SI-card price again; and mountainbiker Graeme Read has come out with a mapholder that's half the price of the Miry. See the Miscellaneous section for details.

Exchange Rate means WINS TO NExt Customers, 29 Nov 11
The dollar is holding up, and with all old stock out the door we can drop the price of Vavrys Long Socks by 10%. Restricted colourways in the latest shipment but we have sizes down to 31-33 for the first time. Sizes are much larger than the numbers indicate, but we if we haven't been able to fit you in the past, please ask again.
Silva Price Reduction: Election Special, 1 Nov 11, updated 12 Nov
When was an election promise anything other than a bribe! But seriously this is for real. Ownership changes at Silva have drastically simplified the supply chain, and the benefits have reduced prices for advanced compasses, flags and clippers. For example $20 off the Silva Jet Spectra! Effective immediately. Read on...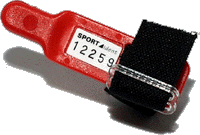 SI-Card Prices Slashed, 4 July 11
Not only have we have absorbed the GST increase, but we have negotiated a better trader price, and the exchange rate for the latest purchase is very favourable! We have slashed the prices of SI-cards by $15-25!!! Note that our cards work in all SI stations, other cards have compatibility issues. We will trade in your version 5 card on a fast version 6.
Improved Magnetic Thumb, 28 June 11
Bikers only get a few seconds to glance at the map, and most of it is spent finding where you are. The "magnetic thumb" is a steel sheet (under the map) and a powerful magnet (instead of your thumb). We've got new super-thin steel sheets now. Saves a few grams. We also have the materials for el cheapo mapholders, see the bottom of "Misc"
New Orienteering Book, 20 May 11
First new orienteering book in years, "Orienteering Skills*Techniques*Training" by Carol McNeill is good. A fairly small proportion on "getting started", the majority is about advanced nav techniques, racing and training. Well presented softback with 200 photos and maps. See Books...

All the Best to Chch, 1 Mar 11
We wish all orienteers in Christchurch the very best as you reorganise your homes and livelihoods.

Serving New Zealand orienteers since 1987. Onsite equipment sales and mail-order, including worldwide. Mapping, Coaching, Event Services.
ORDERING from MAPsport and PAYMENT OPTIONS
If you can't see us at major events, make your order by phone, email, and we even have a letterbox! We use what we sell, if you're not sure what's best please ask. Generally we'll invoice with the goods, and you can pay by:
NZ Bank transfer to 020528 0349665-02. Some may need to know this is BNZ, Queens Drive, Lower Hutt. NZ transfers subtract $1 per complete $25 to recognise the lower banking costs of this form of payment.
A cheque in NZ dollars through the post to 5 Atahu Grove, Lower Hutt 5010, NZ. Subtract $1 per complete $25 to recognise the lower banking costs of this form of payment.
International Bank transfer to "Michael John Wood trading as Mapsport Services"; Bank of New Zealand Lower Hutt branch, Shop 101, Westfield Queensgate, Corner of Queens Drive and Bunny Street, Lower Hutt 5010, NZ; SWIFT code BKNZNZ22; Account number 02-0528-0349665-002; sender pay all bank fees:-(( There are additional requirements for USA.
Visa or Mastercard are no longer accepted. I was going to say "sorry", but you the customer have decided it - by choosing cheaper methods of payment - mostly cash and bank transfer.
This is a one-person business. There is no office junior to stuff things up. But it means that there are times when I cannot attend to your request straight away, for example attending events or mapping assignments. I beg your understanding:-))
"Post and Packing": we like to support NZ Post and base P&P on their rates. Items that fit in an ordinary envelope (eg SI chip, single description holder) need several standard stamps because of the thickness. For bigger items we commonly use the standard post-included bags which come in $3.50 size (compass, specs), $4.50 (gaiters at a pinch) and on up to $9.50 (MTB mapholder, control flags). Nicely, these bags cost the same no matter where in NZ you live, except that rural delivery attracts an extra fee of $3.70. Target delivery is 1-3 working days, but it's only a target, and remember you only get "every-other-day" delivery. It's best regarded as a week. But the bags can be upgraded to next-business-day delivery for $3 extra. Overseas customers: we can usually send "air international" for free in lieu of NZ GST, and will discuss outsize or urgent rates before dispatch.
Email:
Write: 5 Atahu Grove, Lower Hutt 5010, NZ
Phone: 04 566 2645
I look forward to hearing from you .. Michael Wood